TVA's Hiwassee Dam
This is the best shot we got of the downstream side of Hiwassee Dam in between rain showers. This dam is on the Hiwassee River, measures 1,376 feet long by 307 feet high, and can produce 121 megawatts. We have seen it listed as a pumped storage plant on maps at Fontana and Hiwassee Dam facilities. TVA experimented with the pumped storage concept here in the 1950's, studied the idea further in the 1960's and started construction of the Raccoon Mountain Plant in 1970.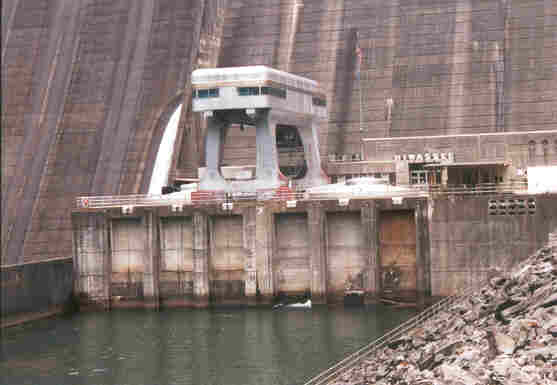 A closeup of the powerhouse with the requisite crane.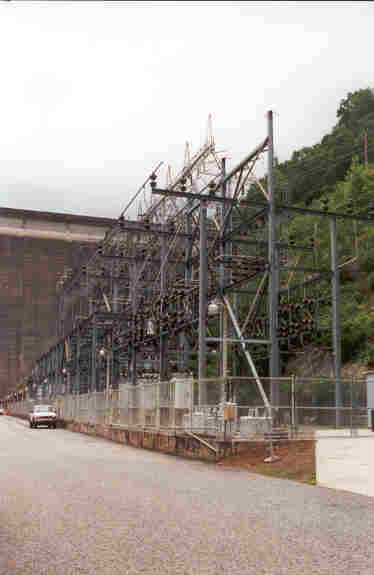 The Hiwassee Switchyard.
A view of the backside of the dam, and the roadway accross the top. The road goes right through another crane, apparently for the maintnance of the floodgates. This is one TVA dam that does not have a dedicated crane for each floodgate, but there is a smaller one that is moved between the seven floodgates as required. Right after we took this shot, the skies opened up, so we'll have to finish up later.
In the meantime, Pat's friend and ex-coworker Rob Welch supplied this view of the dam. On a day with obviously better weather, he hiked up the side of the mountain downstream to get this shot.