Hoover Dam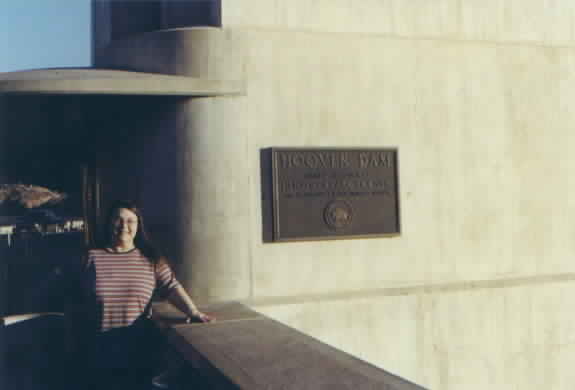 Hoover Dam is arguably the most famous dam in the US. It is not the biggest anymore (that distinction probably goes to Grand Coulee), but it is very accessible, being only 30 miles from Las Vegas, and close to a million people a year take the tour, and millions more drive across. The dam has a very colorful history (along with a little controversy, of course). Construction began in 1931, and was completed in 1936, ahead of schedule and under budget! We'll try to provide some links to the more interesting and informational sites. Of course, the place to start would be the USBR's Hoover Dam Page. Hoover Dam has been declared a Nation Historic Landmark, and the American Society of Civil Engineers has named it one of America's Seven Modern Civil Engineering Wonders.
Hoover Dam is a concrete thick arch type dam, 726.4 feet high by 1,244 feet long: the "Hydraulic Height" is given as 576 feet. However you measure it, it is a big dam! Not one but two power houses are here, called the Nevada and the Arizona Power Houses (the Colorado River is the State Line between the two here), with a total of 17 main and 2 station service generators for a nameplate capacity of 2,079 Megawatts. (We were assured that none of this was wasted in Vegas: I never got the chance to ask where Vegas was supplied from!). Hoover Power data is here . Total generation has been down due to a continuing drought in the area: we sympathized because here in the southeast we are just (hopefully!) coming out of an extended drought. Lake Mead was down some 85 feet during our visit.
Speaking of Lake Mead, it is the largest reservior in the US. Maximum pool is at 1229 feet MSL at which point it would be 7.5 feet above the raised spillway gates. The reservior is supposed to be able to hold two year's worth of average river flow. The fact that the lake is down 85 feet and yet there is still a reservior gives an idea of the scope of the lake! (If Lanier was down 85 feet it would be empty! Well below its minimum conservation pool of 1035, anyway...) Some of the capacity has been consumed by sediment deposits, given as 91,000 acre-feet up until 1963, when Glen Canyon Dam was closed about 370 miles upstream. That should reduce sediment deposits significantly.
The water in Lake Mead is "hard water", hence the light-colored deposits on the banks below the normal water line.
While we work on the final version of the page, here are some other pictures...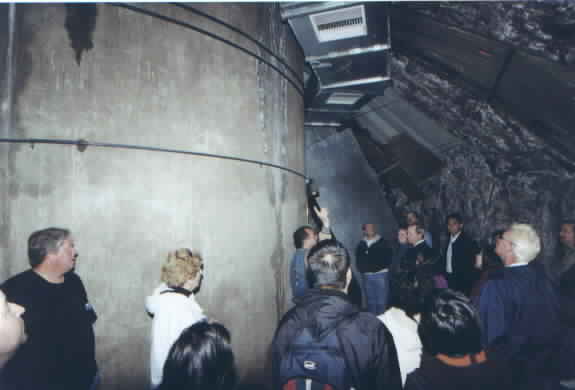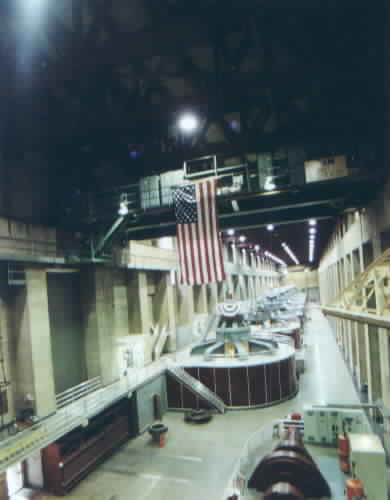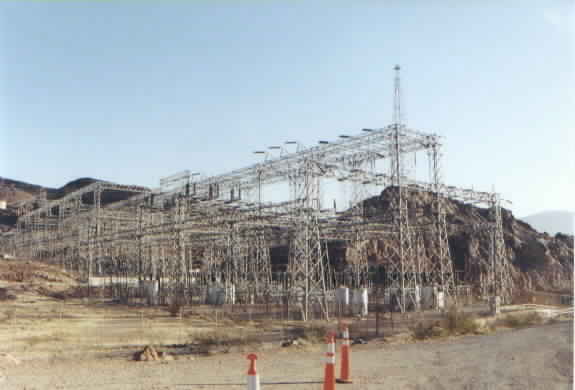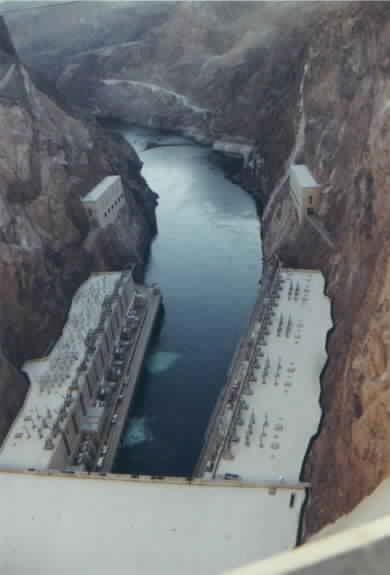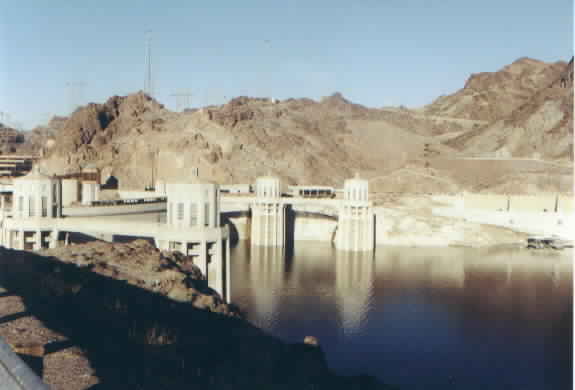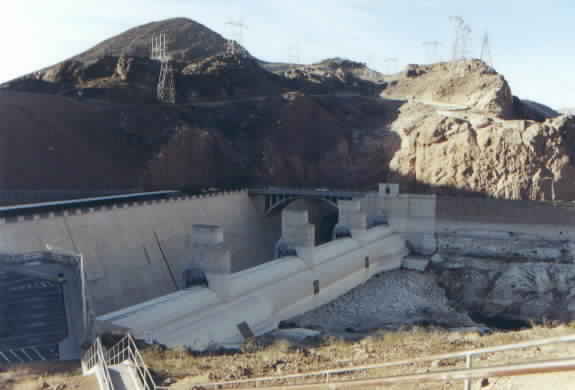 A bridge over the river is under construction, probably to be opened in 2006 or so. Here is a span on the Arizona side...
A picture from the USBR...