Back At It!
We were way overdue for a dam quest, so when Jan ended up in a "use it or lose it" situation with some vacation days, of course we opted to use them. We dusted off and continued some plans we had started working on almost three years ago...
We had visited West Point Dam some time ago. This is a Corps of Engineers dam near West Point and Lagrange, Ga, on the Chattahoochee River. From some info we had seen, between West Point and Walter F. George (the next ACOE dam downstream) there were a number of non-Corps dams. We knew that Georgia Power had some dams there, but information is hard to come by anymore... even now, after the trip, we are not sure of the exact number. It may be as many as nine, according to the map at the Visitor's Center at West Point (which we hit again this trip).
Also, we had learned that there was a planetarium with a Digistar projector in Columbus, at the Coca-Cola Space Science Museum, part of the Columbus State University system. So, a few years back we had planned to stay at F. D. Roosevelt State Park, a little north of Columbus, and work from there to bag some dams, check out the Science Museum, and see whatever else we could see.
For some reason or other, we ended up at Florence Marina State Park, south of Columbus, and had a very successful (with a couple of exceptions) dam quest, with added goodies. We were able to add two more Corps dams to the bag, along with three Ga. Power dams, and two privately owned dams, all on the 'hooch within a relatively few miles of each other. Columbus is on the fall line (the transition from the mountains to the coastal plain), so, according to one of the plaques at an exhibit, the river falls 125 feet in 2 1/2 miles.
This was also our first trip with the new digital camera, so here is a preview!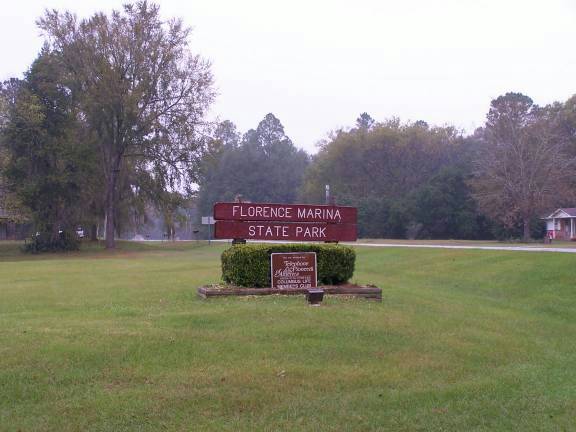 Florence Marina State Park. We didn't do it justice, spending all of our time somewhere else, but this park is definitely on the short list now, and we will be back!
North Highlands Dam (Ga Power).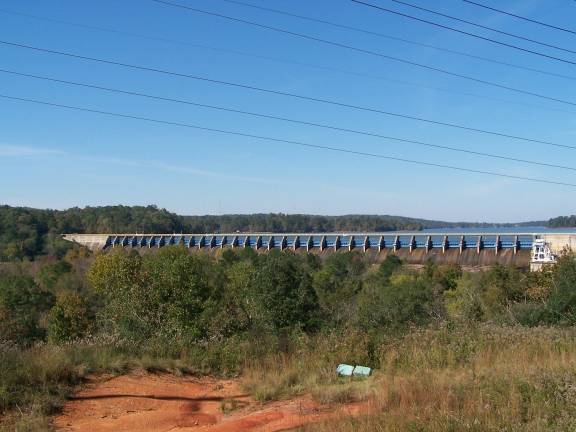 Oliver Dam (Ga Power).
Goatrock Dam (Ga Power).
Walter F. George Dam (ACOE), one of the disappointments on this trip. No access to the downstream side unless you are in a boat. The other major disappointment was Bartletts Ferry Dam (Ga Power)... no access at all!
George W. Andrews Dam (ACOE), a non-power dam.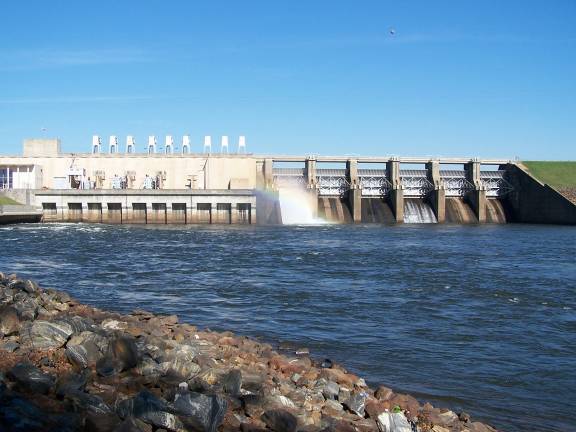 West Point Dam (ACOE) revisited, in action!
Eagle Phenix Dam (Private).
City Mills Dam (Private).
And a couple of other interesting views...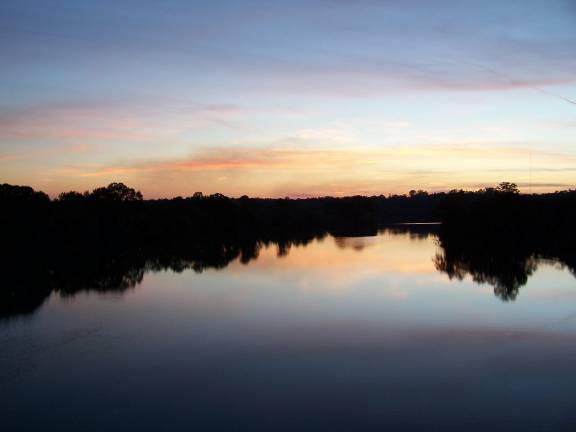 A nice sunset over a calm 'hooch.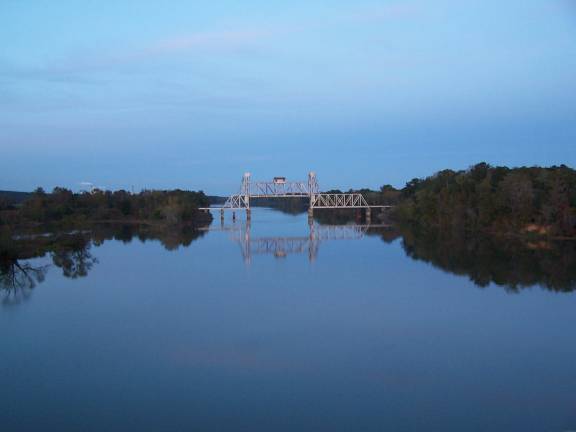 An abandoned railroad drawbridge, permanently opened.
More to come!