Fort Frederica, St. Simons Island, Georgia
Fort Frederica is a bit different from the other forts we have collected. When James Oglethorpe claimed what is now Georgia for England, he needed to establish settlements and defences. One such settlement was Frederica, established in 1736, the southernmost English settlement in the colonies. Fort Frederica was espcially important to defend Georgia from the Spanish in Florida. In 1742, the Spanish attempted to take the island. Outnumbered 3 to 1, the small garrison there launched a sneak attack on the Spanish camp and defeated them in what came to be known as the Battle of Bloody Marsh.
As they colonies grew, the military threat along Georgia's coast decreased and, in 1749, the garrison at Fort Frederica disbanded, and the settlement was eventually abandoned. Today, the site is a National Monument. The National Park Service has a Visitor's Center and other informational displays.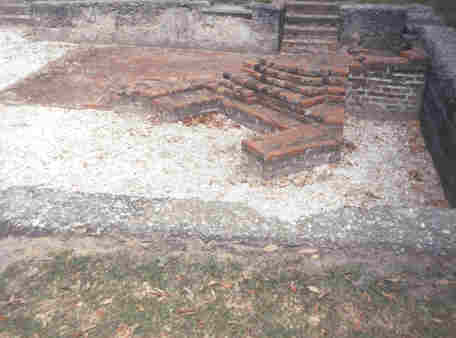 None of the original structures have survived, but the original foundations of several structures have been dug out and restored to give you an idea of how the settlement and fort were situated.
The Park Service has a documentary that runs every half hour, with the characters performing in the actual ruins, that you will find very interesting.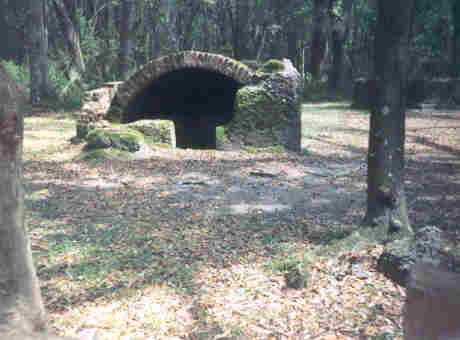 A must see when you visit St. Simons Island!