Fort Moultrie, Sullivan's Island, South Carolina
While in Charleston, you have to visit Forts Sumter and Moultrie. Here is the entrance to Fort Moultrie, located on the north side of the entrance to Charleston Harbor, on Sullivan's Island.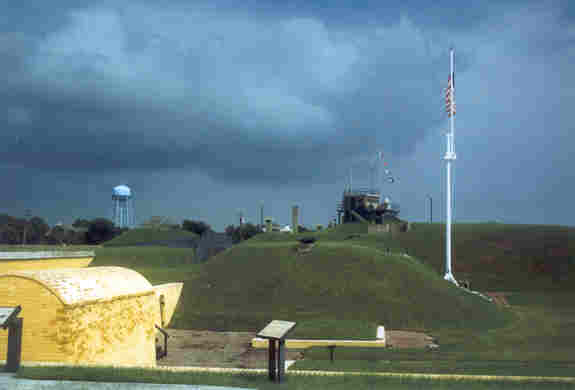 The history of Fort Moultrie spans from the Revolutionary War to World War II. Here is a look over a reproduced Revolutionary War era barracks, to an observation and signaling tower used in World War II.
Civl War era upper gun emplacements.
A look down at the Revolutionary War barracks.
Signal Light.
Local power generation.
One of the so-called "Endicott Era" (around the 1900s) coastal battery enmplacements.
Fort Moultrie had one of the best displays we have encountered so far of the mechanisms for transporting the munitions from the magazines to the coastal battery guns. This is a shot of an elevator to transport the shells up to the gun level. Notice the trackwork overhead for the cranes to ride on.
Very similar to a railroad turnout.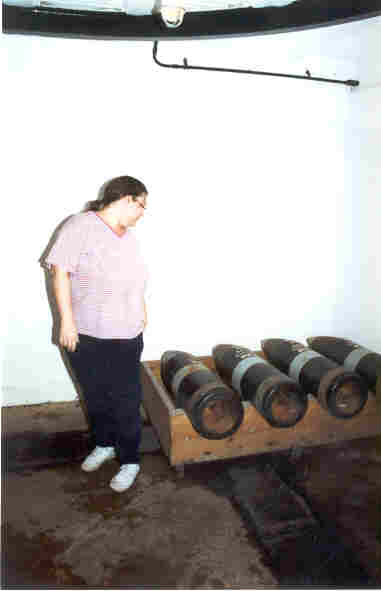 And into the magazine.
A World War II Radio Room. This was underground, beneath the observation tower. We spent a while in here because it was air conditioned, and it was hotter than blazes outside!