Gulf Shores, Alabama
In October, 2000, we headed back down to the Gulf, this time to Mobile Bay, to see what we could see. We bagged Battleship Memorial Park, Fort Morgan, Fort Gaines, the Estuary at Dauphin Island, and some nice scenery. This fantastic Gulf sunset causes Pat to get a little artsy!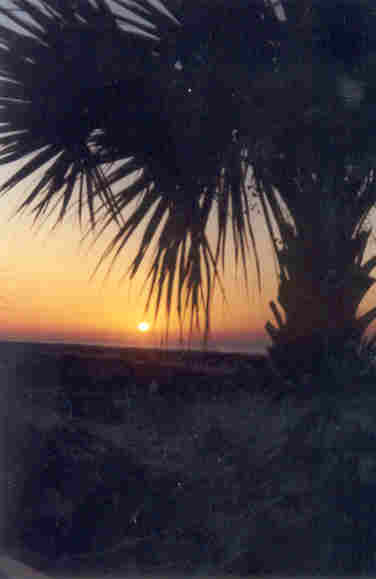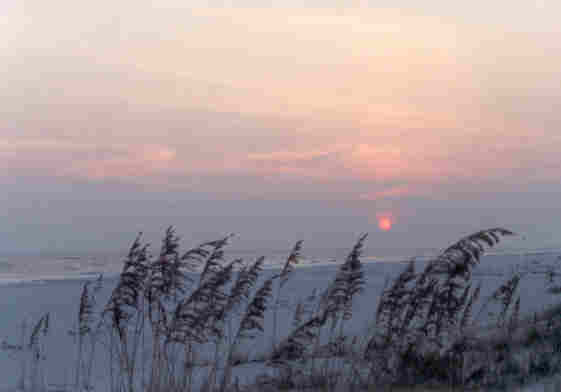 We were staying in a condo on the beach.
Here we are boarding the ferry from Mobile Point and Fort Morgan, to cross the bay to Dauphin Island and Fort Gaines. We came back via Mobile, around the bay, and caught the Battleship Park.
Mobile Bay is home to many offshore Natural Gas Platforms.