Georgia Power's Plant Branch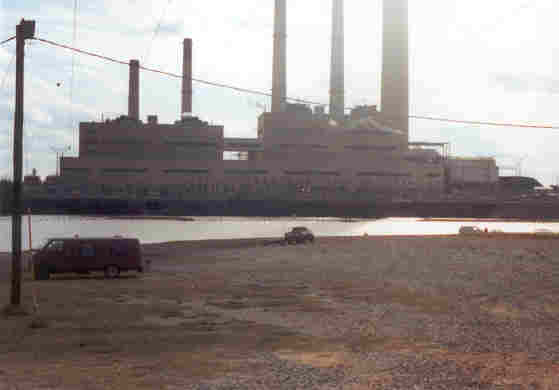 This coal plant is located on US 441, in Milledgeville, GA, on the shores of Lake Sinclair.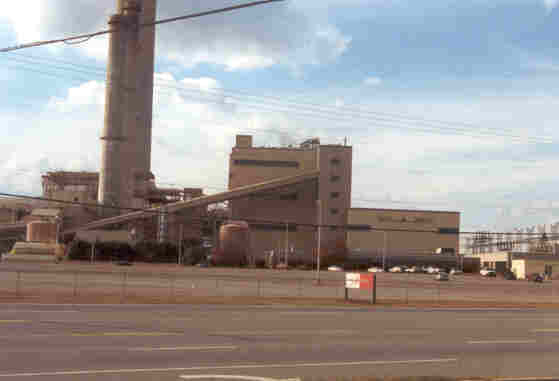 Its capacity is given as about 1,540 Megawatts, about half that of Plant Bowen. It doesn't look as big, and it doesn't have the big cooling towers that Bowen has.
And you can't see a lot of the plant from the road, like the railroad supplying the coal. Still, since it is so easy to find, it's worth a visit.