Tennessee's Tims Ford State Park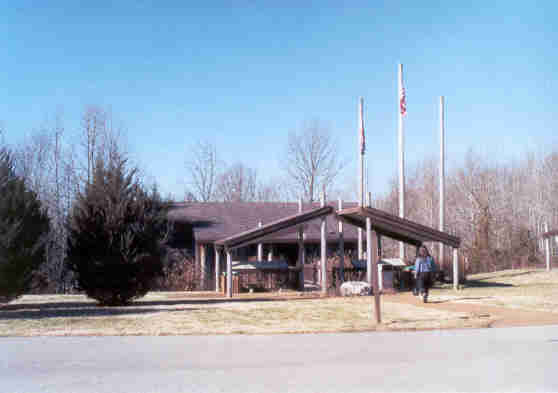 This park is located near Winchester, TN. on Tims Ford Lake, a TVA impoundment on the Elk River. It is home to one of the Park System's Bear Trace Golf Courses, and a popular fishing place. It has a few hiking trails, and is well off the beaten path, although we were surprised at how many people were staying in the cabins in late February. See the trip report here.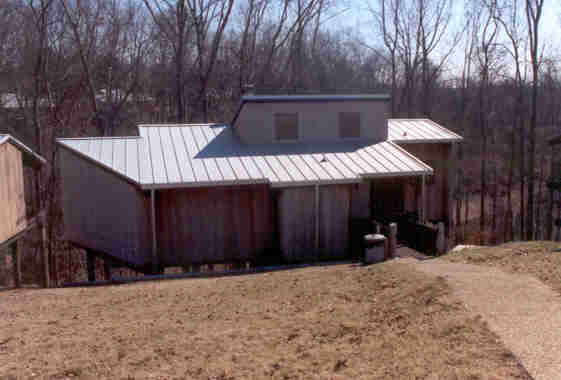 The cabins were all 2 bedroom with 1 bath. Each bedroom had 2 full size beds, so you could accommodate up to eight people.
The sunken living area featured a nice fireplace, but with gas logs. Better than nothing, we suppose.
Most of the modern inconveniences, except for a microwave.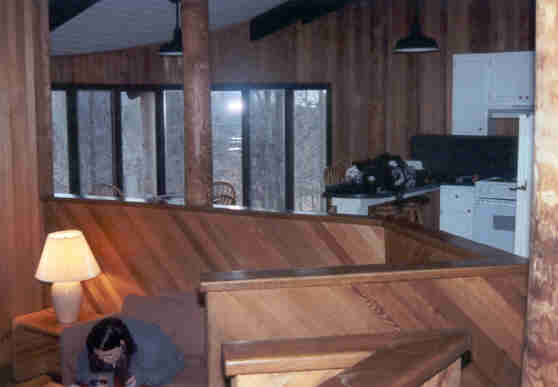 The view from the dining area overlooked the lake.
But... no cable. A previous visitor must have really wanted to see the game!