The Battleship USS Alabama
Located in Mobile, AL, is Battleship Memorial Park. Here you can see the submarine USS Drum and a nice collection of aircraft, including a B-52 and an SR-71. But the star of the show is the USS Alabama, with her 16 inch guns!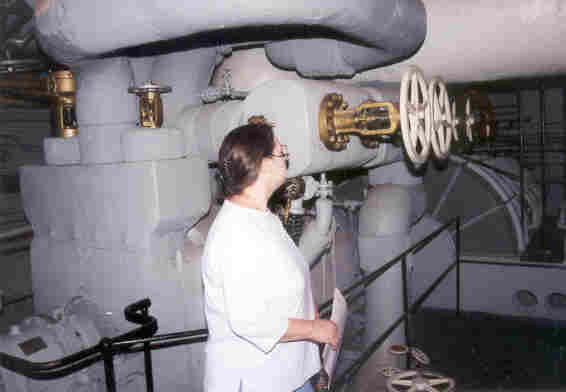 Deep inside, this is a view of some of the myriad of steam plumbing. Steam was used for propulsion and for generating electricity.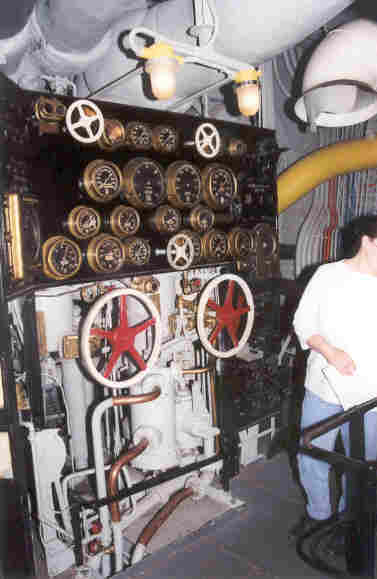 A view of some of the boiler controls.
And a view of some of the burners.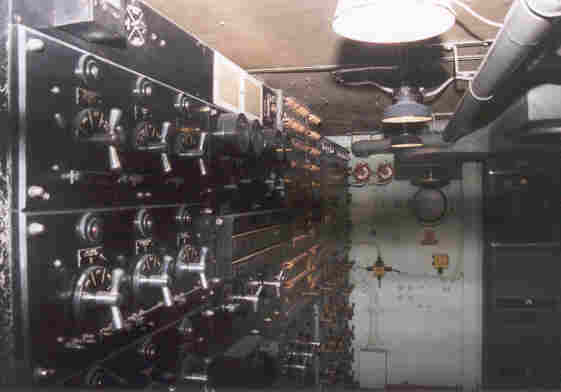 Some electrical controls.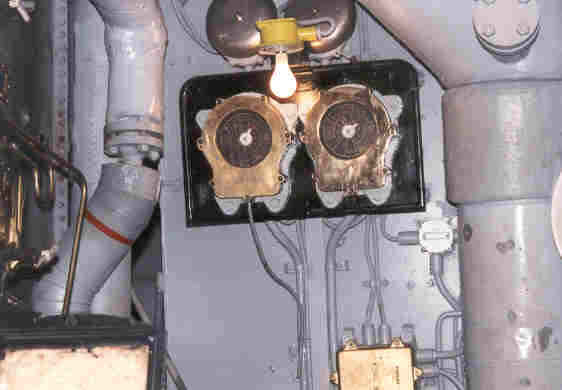 Throttle position indicators.
But the real treat here is, while there may be other Battleships on display, the Alabama is the only one where you can get INSIDE the barbette of one of the main guns!
How would you like to have one of these coming at you??
A look farther down inside illustrates the powder being made ready for loading.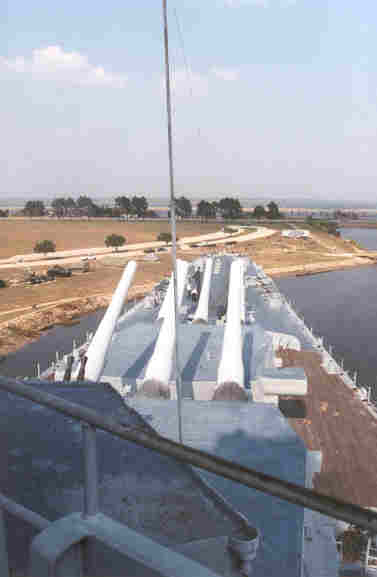 A look forward over two of the 3-gun turrets. There were three turrets, for a total of nine 16 inch guns.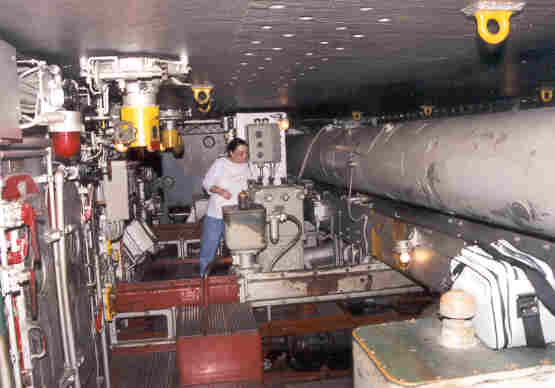 This is a view inside one of the turrets.
More info here.