A History of Some of Our Nation's Defenses
As much as we like dams, we have made some special quests to capture some interesting Military history.
First, we went to Patriots Point, in Charleston, SC. There you can see the aircraft carrier USS Yorktown, the submarine USS Clagamore, the US Coast Guard Cutter Ingham, and the destroyer USS Laffey. We spent an entire day there, and still didn't get to see it all! Plan on at least two days at Patriots Point, and be sure to allow time to see Fort Sumter and Fort Moultrie. Also plan to drive by the lighthouse... but don't plan on climbing it!
Next, we went in the other direction, to Mobile, AL. There we found Battleship Memorial Park, home to the battleship USS Alabama and the submarine USS Drum, along with a pretty impressive aircraft display. As usual, we didn't allow enough time. Mobile also has a couple of forts to explore, Fort Morgan and Fort Gaines. And the estuary on Dauphin Island... better plan on at least a week!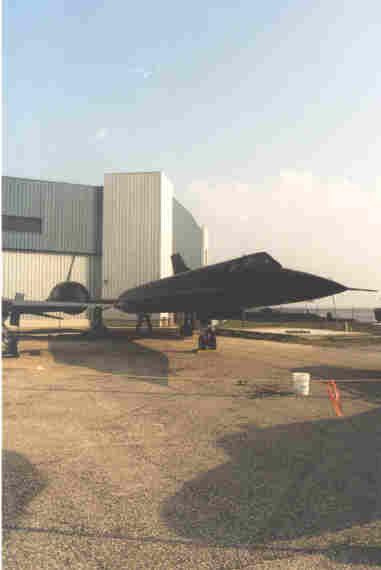 A Blackbird on display at Battleship Memorial Park.
We've also been to Pensacola, home of Naval Air Station (NAS) Pensacola. There the Naval Air Museum is a must see. There are also Fort Barancas, and Fort Pickens to explore. And another Lighthouse!
Sometimes, we don't have to go anywhere! While "birdwatching" one day, we had a very rare sighting: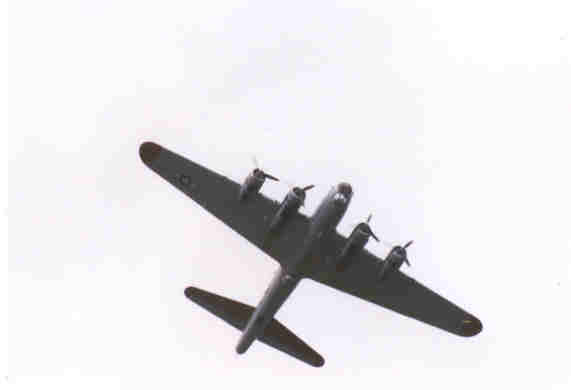 A World War 2 era bomber buzzed the house! This is Boeing One Seven November, the callsign she was using while on display at Briscoe Field, Lawrenceville's airport (The third busiest in the state, second only to Peachtree-Dekalb and Hartsfield International).
She is one of a dozen or so B-17s still flying. This one is maintained by the Experimental Aircraft Association (EAA), and I think she is based in Texas.